Tags
Arthur Conan Doyle, Big Read, books, Cameron Art Museum, classics, Edith Wharton, eleanor lanahan, Ethan Frome, f scott fitzgerald, f scott fitzgerald books, Great Gatsby, guest blogger Sue, Julian Barnes, Literature, postaday, postaweek 2013, reading, rereading, Vladimir Nabokov
She's never written a novel, but she's read thousands.
Guest Blogger Sue knows that certain books lure us back.  Yes, I know what you're thinking ~  so many books, so little time, that precarious TBR pile. ……..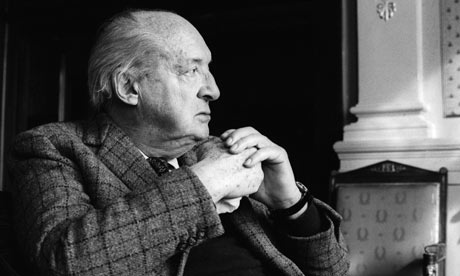 Vladimir Nabokov had the same dilemma. Yet he was convinced that rereadings were better readings.
;;;;;;;;
When we read a book for the first time the very process of laboriously moving our eyes from left to right, line after line, page after page, this complicated physical work upon the book, the very process of learning in terms of space and time what the book is about, this stands between us and artistic appreciation. When we look at a painting we do not have to move our eyes in a special way even if, as in a book, the picture contains elements of depth and development. The element of time does not really enter in a first contact with a painting. In reading a book, we must have time to acquaint ourselves with it. We have no physical organ (as we have the eye in regard to painting) that takes in the whole picture and then can enjoy its details. But at a second, or third, or fourth reading we do, in a sense, behave towards a book as we do towards a painting.
….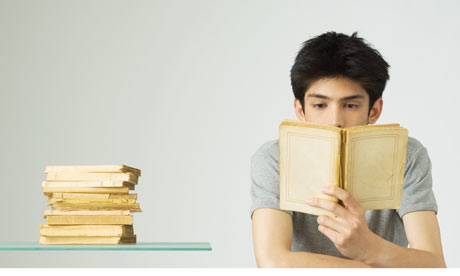 Rereading never gets old. Great books get greater. And we are unbelievably lucky to have them. And Guest Blogger Sue, who's got street cred, just like Vlad.  So…ready for a second run?
Classics!
Read a classic. Or reread a book you were assigned in high school. Or junior high even. You'll have a different point of view, that's for sure. And there are no quizzes, no grades.  :) Here in Wilmington, several groups joined forces for their first Big Read, choosing The Great Gatsby by F. Scott Fitzgerald. Books are available free for the taking, a slim volume, only 180 pages. Library branches all have discussion groups. UNCW offers lectures, discussions, a screening of the movie. The Cameron Art Museum lavishly displays walls and walls of Zelda's artwork. The museum hosted Eleanor Lanahan to lecture on her famous grandparents, bringing in a dance company presentation of original work based on Zelda's art, and highlighting musician Gernoldo Frazier with the music of the Roaring '20s. Historic Thalian Hall offers a free screening of the 1974 version of the movie starring Robert Redford and Mia Farrow. Even Old Books on Front Street offered a performance based on Scott's and Zelda's letters. Wow! This town is hopping! .
So start with The Great Gatsby. Learn through literature about some wild times and lost souls of the Jazz Age, the 1920s in America. .
Then move on to Ethan Frome by Edith Wharton. You read this one in high school. It is not one of her characteristic very long period novels but a slim volume of under 100 pages. Young Ethan is beaten down by circumstances, one being a drear New England winter. Another being his dour wife, Zenobia. Distant cousin Mattie Silver comes like quicksilver into their lives. Poor Ethan. ……
////////////////////////////////////////////////////////////////////
Arthur and George by Julian Barnes is not a classic. But Arthur is Sir Arthur Conan Doyle who created Sherlock Holmes, surely a classic detective. Barnes gives side-by-side pictures of these disparate young men as they grow to middle age, one from wealth and social standing, the other a half-caste son of a small town vicar. We see Arthur use his Sherlockian talents to right a terrible wrong done to George. An interesting picture of the social strata in late Victorian Britain.
….
..
What makes you return to a book?  The prose?  The memories it evokes?   What books do you still love after a second (third? fourth?) reading?
Toni 2/22/13